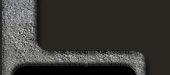 Genocide is a text-based multiuser war game (MUD) which has been online since January 1992. The game is connected to via the telnet protocol. Telnet client programs are available for any Internet-capable system (go here for more information). To connect to the game, you will need to telnet to the host "geno.org", port 2222.

Genocide is different from almost all other MUDs in that there are no monsters to fight, only other players. Various types of wars occur, including non-team (every man for himself), teams, and "ball" wars (hunt the man with the ball). All players start out equal each war, except in terms of knowledge. There are no "levels" or such for players; only "credits" that you gain by performing well in wars, and a huge myriad of statistics. With enough credits, you can eventually request a "developer" character (known as a "wizard" in some circles) in addition to your player character. Some other interesting tidbits about the game:
More than 30 races and 55 classes, resulting in hundreds of combinations.
Over 220 unique spells spread among the magic-using races/classes, and hundreds of unique magic items.
Well-developed melee and ranged combat systems.
Thousands of high-quality rooms form the game world.
League competition.
For statistics addicts, player statistics kept include per-player stat sets on a war-by-war basis, last 15 wars, and last 100 wars. Monthly records are kept, as are all-time records, and personal player-by-player records. Current "who's on top" lists are also available. League play has its own sets of statistics and leaders.
Well-developed mail, news (bulletin boards), communication, and ANSI color systems.
---
Last Updated: March 13, 2021
Design by: Eclipse